Our business philosophy is to trade with honesty and integrity, fulfilling our clients' needs, offering quality people best suited for the chosen industry and job specification with the necessary commitment and expertise, to best apply themselves in all aspects of their job.
We are passionate about developing people by 'unleashing their potential' in terms of how they perceive themselves and their role in an Organisation, as well as providing them with the necessary skills to exceed in their chosen profession. Our mission is to provide a service with a difference.
 Our Vision
Our vision is to offer training of the best possible quality and value, with a difference, focusing on the development of Individuals, Teams and Management. We are committed to ensuring that we adhere to the quality assurance and standards of our SETA  Accreditation.
Our commitment to quality and value is inherent in the products we offer, which like our services, are aimed at assisting our clients with their overall image and the personal development of their workforce.
 Our Mission
We believe in empowering our Delegates with the knowledge, skills and winning attitude that will ensure their development, for the benefit of themselves and the Company they work for.
We are thrilled with the success she has experienced and shared with the 34 Sales Teams that she has been involved in Training and Developing over the past 5 years.
Diane Boden, CEO, has been in the Corporate Industry for 27 years. She managed the top Sales Division in her industry for 16 years. She boasts a wealth of knowledge in the running of a successful, service orientated business, training skills, leadership, salesmanship, interviewing and recruiting and most importantly, exceptional people skills.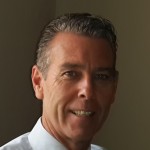 Stuart Boden | Operations Director
Stuart Boden, Operations Director, ran a successful small/medium enterprise in the service industry for 25 years. Stuart's ability to identify and assess an individual's suitability to fulfil a specific role, makes him an integral part of the recruitment team. The people skills that he has developed over the years are invaluable to our function as a Recruitment Agency.
Michael Heath | Recruitment Specialist
Michael began his corporate sales career at the age of 20 and over the years has developed a strong, client focused approach that serves perfectly in the Recruitment field. His keen eye to pick up on a person's strong attributes makes him successful in placing the right person, in the right position.